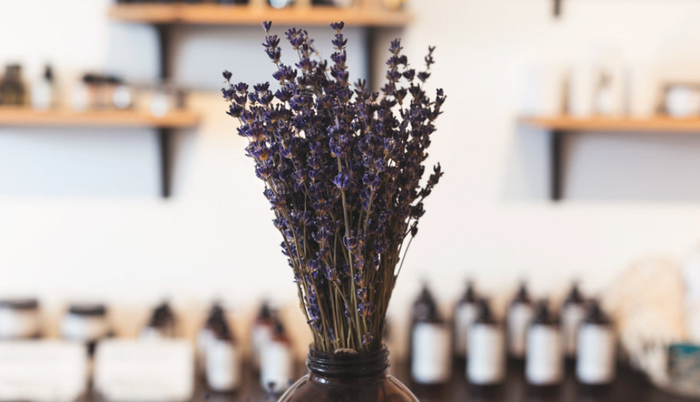 After a season of focusing more closely on immunity and recovery from serious illnesses, these hard working and versatile essential oils have risen to the top of the list and are a must have in your pantry: 
Eucalyptus and Peppermint - Breathe in the fresh smell of eucalyptus and mint to open up your airways and help your body heal from respiratory illnesses. Blend peppermint oil and a carrier oil and place on your scalp and/or neck and temples to relieve headaches. You can spray peppermint + carrier oil all over your body to minimize aches and pain and fever. Peppermint can also alleviate nausea when rubbed on your stomach. 
Thyme, Orange, Clove and Frankincense - This essential oil blend is also called Longevity from Young Living contains the highest antioxidant and DNA-protecting oils. This blend promotes longevity and prevents premature aging. This blend also stimulates the endocrine system for greater energy flow to the right hemisphere of the brain, activating creativity, motivation and focus. This can help strengthen commitment to purpose, desire, and intentions until you realize your goals.
Clove, Lemon, Cinnamon Bark, Eucalyptus Radiata, Rosemary - This blend of oils, called Thieves, is a workhorse for colds and flus. It is the most amazing blend of highly antiviral, antiseptic, antibacterial and anti-infectious essential oils. Rub directly on your chest, neck, throat, behind your ears to combat seasonal illness and unknown flus. 
Thyme, Oregano and Geranium - Studies are showing these oils support respiratory and lung health and have extensively been used for centuries. These oils may also be beneficial in helping to overcome fatigue and exhaustion after illness. This therapeutic mix of oils can be placed on your spine and rubbed on your back with carrier oil to assist the body's ability to fight infection and draw out impurities.
One of the most common & effective ways to use oils is topically on your feet, spine, chest and stomach. Incorporating essential oils into your daily routine is a simple action with lots of impact on your overall wellness. Make sure to use a carrier oil of fractionated coconut oil, almond oil or jojoba to dilute strong oils to prevent skin sensitivities.
It absolutely does matter where you get your oils, so don't just pick them up at any grocery store. Lots of oils will expire and are loaded with impure fillers even though the oil may smell good, so make sure you're using high quality therapeutic grade essential oils for the very best health results. 
Every CuraWaves 30-day Detox customer receives Longevity, Thieves and Peppermint Young Living oils with their package. We choose Young Living due to their extensive experience in farming & distilling and their Seed to Seal guarantee and that the products carry properties from Mother Nature - not made in a lab.
Let us know if we can help you select essential oils that will work best for your pantry. For personalized support, email: laura@curawaves.com.